JoeBen Bevirt
Founder and Chief Executive Officer
JoeBen is the founder and Chief Executive Officer of Joby Aviation and has led the team since its inception, more than a decade ago. He has dedicated his life to driving radical innovation in electric propulsion and robotics. In 1999, JoeBen co-founded Velocity11 to develop high-performance robotic laboratory systems, which was acquired by Agilent Technologies. In 2005, he founded Joby Inc., a company that develops useful and delightful consumer products including the popular Gorillapod flexible camera tripod.
Paul Sciarra
Executive Chairman
Paul Sciarra is Joby Aviation's Executive Chairman and was its first outside investor.
Lending his deep product knowledge and business acumen to the company, he was instrumental in the move to a four-seat aircraft operating within a service-based model. Paul's proven ability to lead world-changing companies by building products designed around the customer is best exhibited by his role as the co-founder and CEO of Pinterest. After Pinterest, Paul was an entrepreneur-in-residence at the leading venture capital firm Andreessen Horowitz.
Aicha Evans became a member of Joby Aviation's board in 2020. She has accumulated over two decades of experience leading global engineering teams and shaping core technologies that power the modern world. Aicha currently serves as the CEO of Zoox and led the company to its successful acquisition by Amazon. Prior to Zoox, she held executive roles at Intel, driving its transformation from a PC-centric to a data-centric company. In addition to Joby's board, Aicha acts as a supervisory board member of SAP.
Dipender Saluja
Board Member
Dipender Saluja, Managing Director of investment firm Capricorn Investment Group, joined Joby Aviation's board of directors in 2016 after he led the company's series A financing. He has extensive management and operations experience in the technology, transportation, and cleantech industries. Prior to Capricorn, Dipender acted in various leadership roles at Cadence Design Systems, an electronic design company. He serves as a Commissioner of the Global Commission to End Energy Poverty, on the Investment Council of CalStart, and on the advisory board of the Institute on the Environment.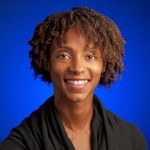 Halimah DeLaine Prado
Board Member
Halimah joined Joby Aviation's board in 2021. She has spent 15 years at Google, working on some of the most complex and important legal issues of the digital age, including a variety of projects at Google X. Prior to her current position, Halimah was a Vice President of Legal, managing a global team providing counsel across Google's products, including Ads, Search, Cloud, Hardware, Platforms & Ecosystems, and YouTube. Halimah's expertise in protecting digital technologies and supporting the development of highly-regulated hardware, such as autonomous vehicles, will be particularly applicable to Joby.
Laura Wright
Board Member
Laura became a member of Joby Aviation's board in 2021. She has significant experience managing airline finances and operations, having helped to establish Southwest as one of the top US airlines across a 25 year tenure at the company. Her experience of leading an airline through a period of high growth will be particularly relevant to Joby as it seeks to establish and rapidly grow an aerial ridesharing service beginning in 2024.
Reid Hoffman
Board Member
Reid is an accomplished entrepreneur and investor, who served on the founding Board of Directors of PayPal, co-founded LinkedIn and today sits on the Board of Directors of a wide variety of companies, including Microsoft and Aurora. Reid is a Partner at Greylock, and is Co-Lead Director of Reinvent Technology Partners with whom Joby merged. He joined Joby Aviation's board of directors in 2021.
Michael Huerta
Board Member
Michael Huerta joined Joby Aviation's board of directors in 2023. Michael completed a five-year term as Administrator of the Federal Aviation Administration (FAA) in January 2018. Before being named as Administrator, Mr. Huerta served as Acting Administrator of the FAA, and FAA Deputy Administrator. Michael also served as Executive Vice President and Group President of the Transportation Solutions Group at Affiliated Computer Services, Inc. (now Conduent) and Senior Vice President and Managing Director, Transportation Solutions of ACS Government Solutions. In addition to Joby, Michael is on the board of directors of Delta Air Lines, and Verra Mobility Corp.
Tetsuo "Ted" Ogawa
Board Member
Tetsuo "Ted" Ogawa joined Joby's board of directors in 2023. Ted has spent nearly 40 years at Toyota and currently serves as president and chief executive officer of Toyota Motor North America. In this role, he oversees all business for the region, including manufacturing operations that produce nearly two million vehicles annually. Ted's experience in manufacturing at scale will be invaluable to Joby as the company moves toward high-rate manufacturing of its eVTOL aircraft.